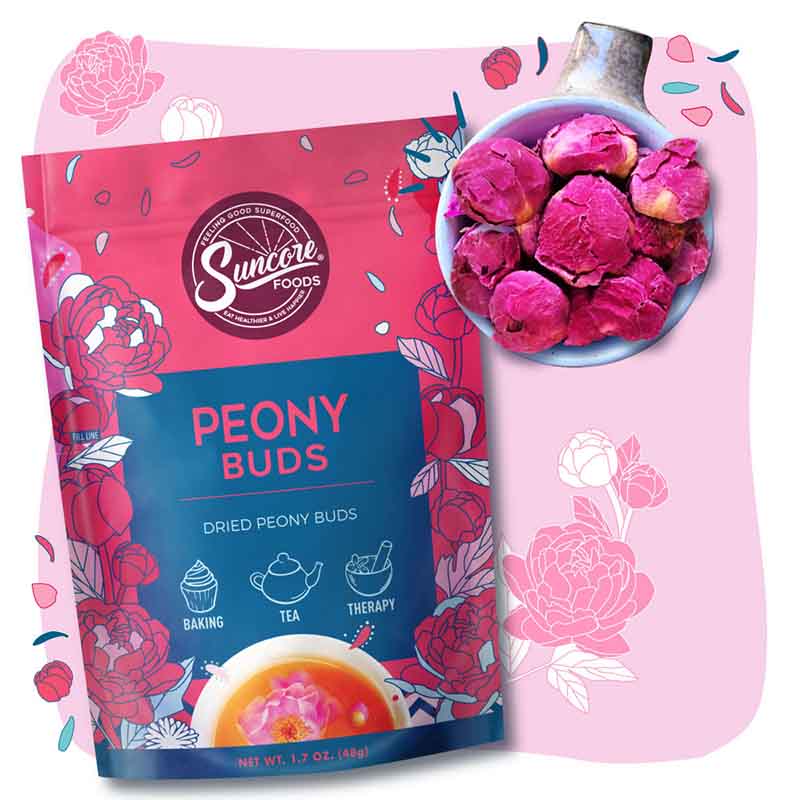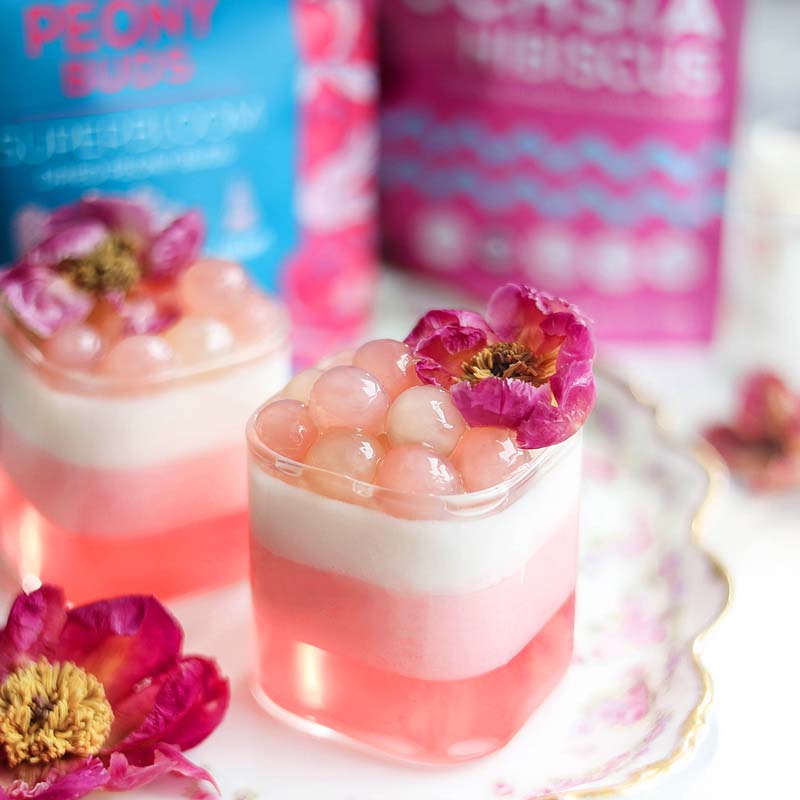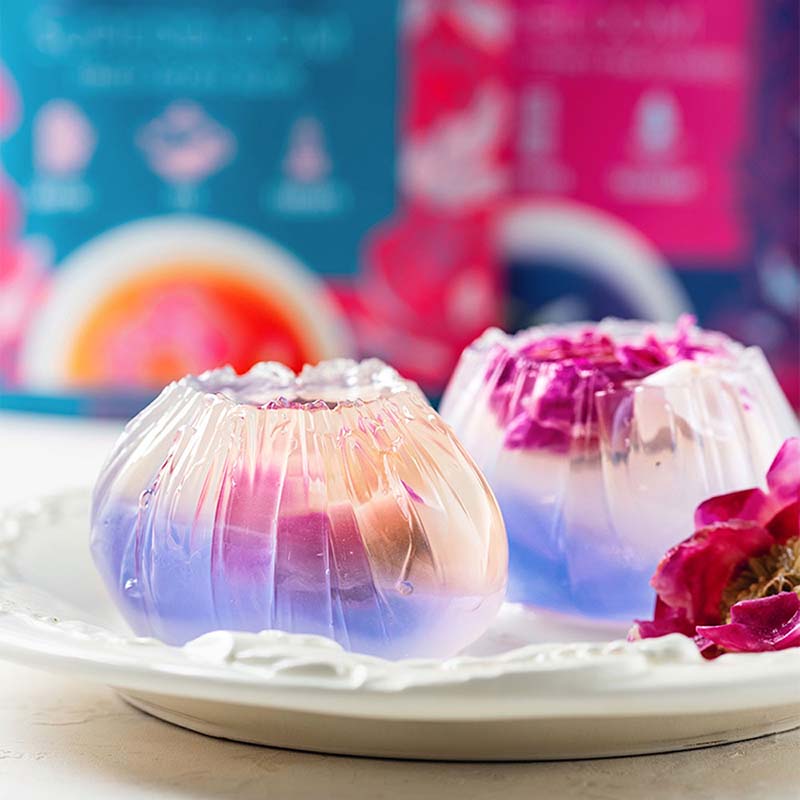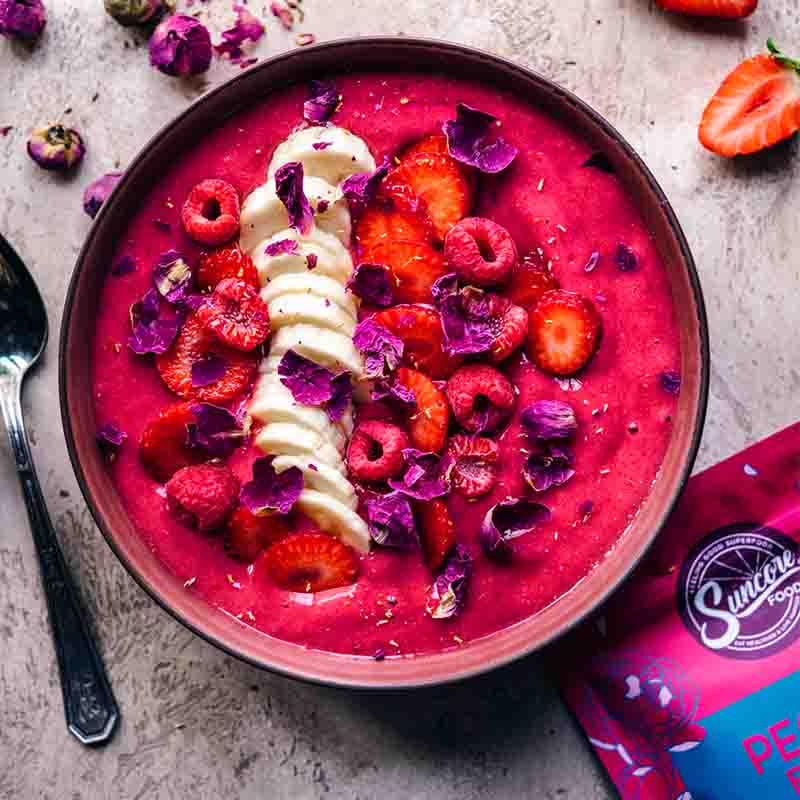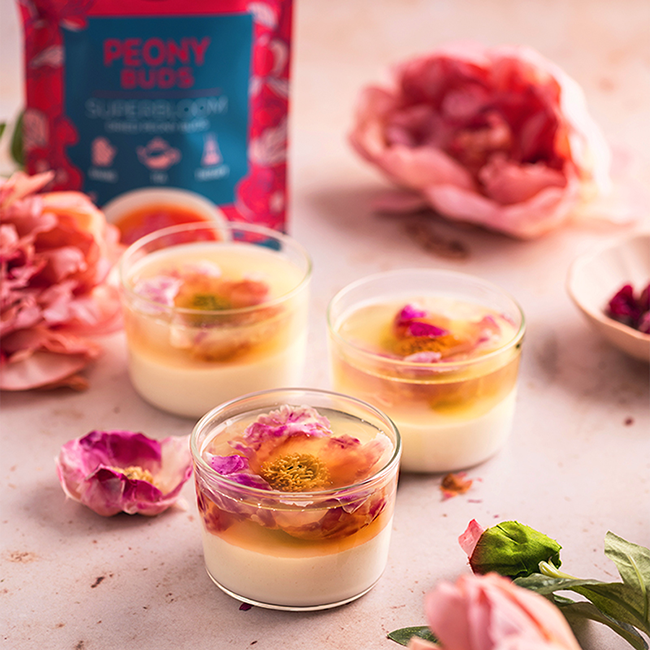 Peony Buds
Blooms | 有存貨
With ancient mythology and art revolving around this flower, the peony has a fascinating history that goes back for centuries. Originally grown in imperial courts, this flower has made its way into common homes, sharing its beauty and riches with everyone.  Being named the "king of flowers," they also symbolize romance, wealth, luck, and honor. Paintings of this flower were used to decorate households and were believed to bring peace and stability. They are commonly used in both food and drink by chefs and foodies around the world. Enjoy Suncore Foods® Peony Buds in your favorite teas and immerse yourself in this flower's good fortune!
TO USE: Baked Goods, Infusers, and Tea
INGREDIENTS: Dried Peony Buds
CONTAINS: Pollen
NET WEIGHT: 1.7 oz. 
STORE IN A DRY AND COOL PLACE AWAY FROM DIRECT SUNLIGHT
---
---