White Bean Paste Emerald Pandan & Pink Pitaya Flowers
There's something about flowers that brings joy and happiness, especially when those flowers are edible, beautifully colored with a dash of Suncore Foods® Powders and beautifully piped onto a cake! Perfect for any occasion!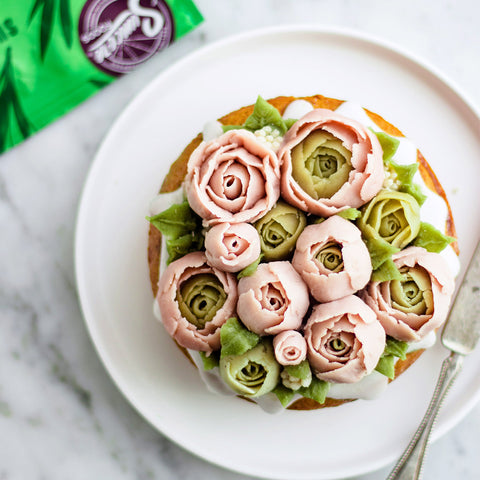 Directions
1. Press the beans with a spatula through a fine strain to get the smoothest texture.
2. Transfer the paste to a pan. Add sugar and use low heat to simmer the exceeded water out. Keep stirring. As the paste is heated and sugar is dissolved, the paste will become loose. Add rice syrup and continue stirring all around so that steam gets out and the paste thickens again. Continue cooking until water has evaporated. About 10 minutes.

3. Turn off the heat, allow to cool down. Flatten paste and wrap tightly in plastic wrap. it will thicken slightly as it cools.
4. When you're ready to use the paste, divide the paste, add in Suncore Foods® Powders and mix well. (If the paste is too dry, add a little more rice syrup) .
---