Weekend Mornings Pancakes Decorated
This leisurely Saturday morning calls for warm blankets, lit fireplaces, and comfy delicious food. These Weekend Morning Soft & Fluffy Decorated Pancakes are the best way to cuddle your day and say good morning to your taste buds! Whisked Suncore Foods® Hemp Seeds into the batter and topped it all off with Suncore Foods® Rose Buds & Rose Petals to create a floral, dreamy look. Such a perfect view!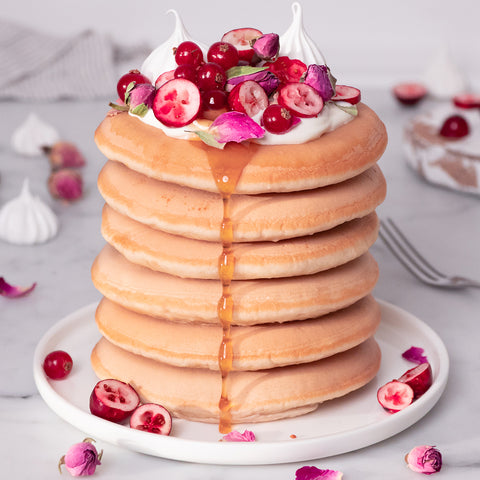 Directions
1. In a medium bowl, combine spelt flour, baking powder, Suncore Foods® Hemp Seeds, and salt. In a small bowl, combine the wet ingredients, except water. Stir to combine.
2. Pour the wet ingredients over the dry ingredients and whisk to combine.
3. Don't over mix! Lumps are fine.
4. Set aside for 15 min.
5. After 15 minutes, add the water and gently combine.
6. Heat a small non stick pan (12cm) on medium heat.
7. Pour about 2 tbsp of the batter and bake on each side for about 2 minutes or until golden brown.
---