Pink Pitaya Chia Oatmeal Jars
Now these jars are definitely loaded with our favorite Wellness Wednesday , from chia seeds to pitaya! These Pink Pitaya Chia Oatmeal Jars will brighten up your morning with their pretty pink hue and keep you full and satisfied for hours. Incorporated Suncore Foods® Pink Pitaya Powder to make this dish brighter and more colorful! Get your spoons ready to dig in!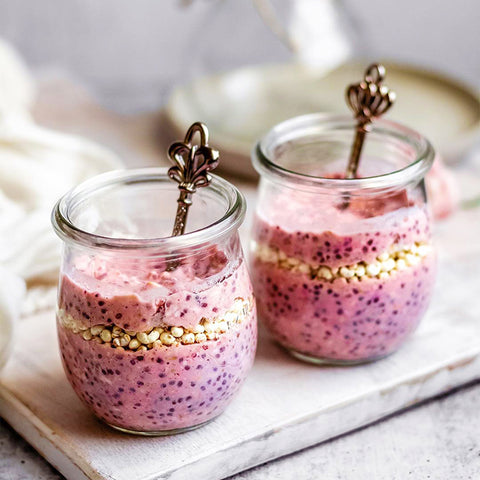 Directions
1. In a bowl or a large jar, combine all the ingredients and let set in the fridge for 3+ hours.
2. Mix again before serving & enjoy!
---