Pink Pitaya Chia Basil Seed Pudding
Chia seeds here, chia seeds there, chia seeds everywhere! We can never get enough of chia seeds, and this Pink Pitaya Chia Basil Seed Pudding definitely satisfies our cravings. Used Suncore Foods® Chia Seeds and Suncore Foods® Pink Pitaya Powder to make this dreamy bowl. Such a heavenly breakfast to wake up to!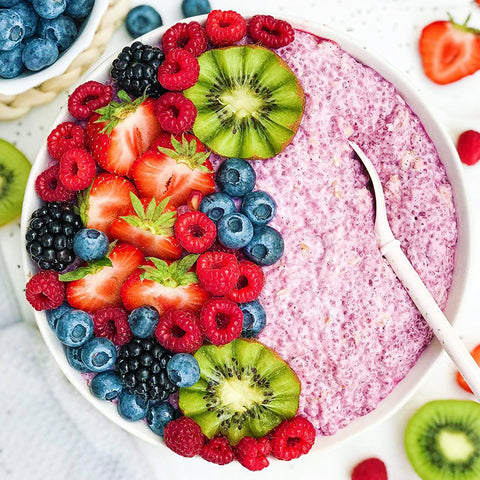 Directions
1. Pour ingredients into a bowl and mix well. Let settle for 2-3 minutes then mix again very well until you see no clumping.
2. Cover the jar and store in fridge overnight or for at least 2 hours.
3. When you're ready to eat it, top with your favorite fruit and enjoy cold!
---