Cinnamon Apple Hemp Cake
One of the best things ever is smelling a freshly baked Cinnamon Apple Hemp Cake made with Suncore Foods® Hemp Seeds! The smell is so irresistible that you'll need more than one slice! What a golden classic treat!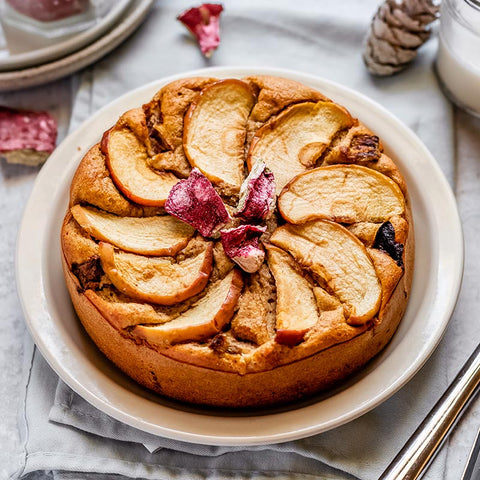 Ingredients
1 medium-sized apple
1 cup Suncore Foods® Hemp Seeds
1 tbsp ground flax + 2 tbsp water, mixed
3 tbsp nut butter
2 tbsp coconut sugar
1/2 cup plant-based milk
3/4 cup flour
3/4 tsp baking powder
1/2 tsp cinnamon, or to taste
Directions
1. Dice half of the apple and cut the other half into thin slices. Reserve some pieces for topping.
2. Preheat oven to 350°F and grease a 6-inch cake pan. Whisk together the flax mixture, nut butter, sugar, and milk. Sift in flour, baking powder, Suncore Foods® Hemp Seeds and cinnamon, then fold slightly.
3. Fold in diced apple, mixing until combined. Pour the batter into the pan and top with the apple slices and apple chips. Bake for ~35 minutes, or until an inserted toothpick comes out clean.
---