Butterfly Pea Flowers Latte
Calling all baristas: These happy pastel colors and refreshing Butterfly Pea Flowers Lattes will have you sippin' away! So colorful, cozy dreamy delicious, and super fun to try out at your coffee or tea break, at your breakfast or as your good night drink.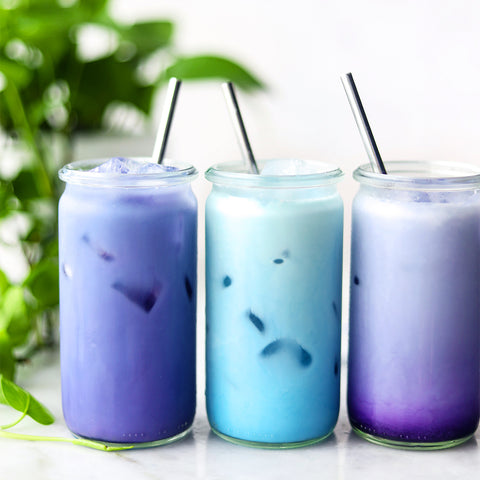 Ingredients
3 tsp Suncore Foods® Butterfly Pea Flowers
1 cup boiling water
2 tbsp maple syrup to taste
2 cups homemade almond milk creamer or you can use regular almond/cashew/soy milk
Directions
1. Place the Suncore Foods® Butterfly Pea Flowers in a measuring cup and add boiling water. Let it sit for 10 mins. Use a spoon to press the flowers against the bottom of the cup so they release more color. Discard the flowers once the color is vivid enough. Allow tea to cool completely.
2. Discard flowers.
3. Assemble Drink
4. Fill glasses with ice, pour in the butterfly pea flower/black goji berry tea about a half of the way for each glass. Add almond milk creamer and enjoy right away.
---