Vegan Pink Pitaya Bundt Cake
This Vegan Pink Pitaya Bundt Cake is the perfect way to wish someone nothing bundt the best!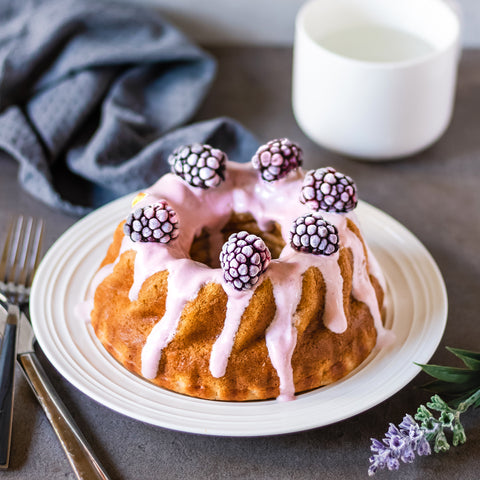 Ingredients
Wet:
½ cup plant-based yogurt
½ cup applesauce
2 tbsp oil
¾ cup plant-based milk
1 tbsp apple cider vinegar
1 tsp vanilla extract
⅓ cup sugar / dry sweetener
2 tbsp Suncore Foods® Pink Pitaya Powder
Dry:
1½ cup flour
1 tsp baking powder
½ tsp baking soda
¼ tsp salt 
Directions
1. Preheat oven to 350°F/180°C. In a bowl, whisk together the wet ingredients + sugar. Sift in the dry ingredients and fold until combined. Pour batter into a greased cake tin, then bake for 25-30 minutes, until golden brown & an inserted toothpick comes out clean. Leave in pan for 10 minutes before removing to a wire rack to cool completely.
---