Hemp Quinoa Flakes Banana Bread
You'll go absolutely bananas for this dreamy delicious Hemp Quinoa Flakes Banana Bread!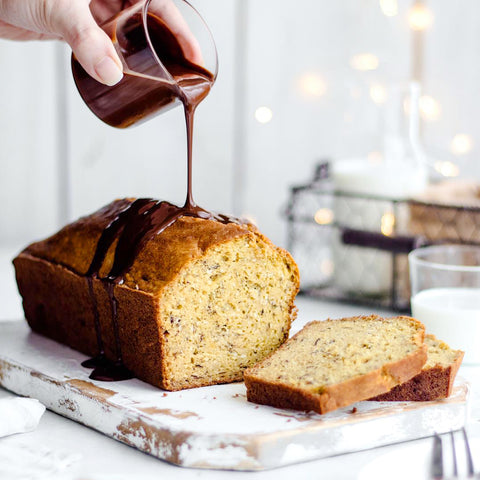 Directions
1. Preheat oven to 180°C, prepare a loaf pan and set aside.
2. In a large mixing bowl, place the mashed bananas, stir in the coconut oil, coconut sugar, milk and apple cider vinegar, stir until well combined.
3. Add the flour, Suncore Foods® Hemp Seeds, Suncore Foods® Snow Quinoa Flakes, baking soda, baking powder and mix just until the batter combines.
4. Pour the batter into the prepared pan and bake until golden brown, about 55 minutes to 1 hour.
5. Transfer the pan to a wire rack to cool in the pan for 10 minutes, then turn the loaf out of the pan to cool completely. Slice, and enjoy!
---