Rainbow Pancake Taco Roll-Ups
Brighten up you new week with these colorful Rainbow Pancake Taco Roll-Ups! These rainbow stacks are a fun twist on traditional pancakes made with our Suncore Foods® Pancake & Waffle Powder Mixes. These are great for a quick weekday breakfast, weekend celebration or simply want something a little special. Plus, who can resist rainbow colored pancakes?!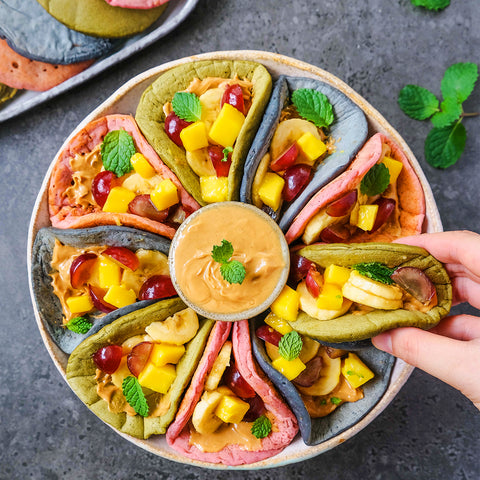 Directions
1. Combine the mixtures in 4 separate bowls and let rest for 5-10 minutes.
2. Preheat and grease a waffle iron, then spoon the batter in alternating steps. Cook the batter as you would any waffles and serve. Enjoy!
---