Rainbow Tower Pancakes
Super easy, fun, sweet twist on a classic that sings with beautiful color – Suncore Foods® Pancake & Waffle Power Mixes. Perfect for breakfast, brunch, quick snack and more. Go ahead and make any day, any time, the weekend by whipping delicious dash of fun & vibrant color pancakes with Suncore Foods® in the comfort of your own home! Plant-based, with no preservatives, and simply delicious in each bite.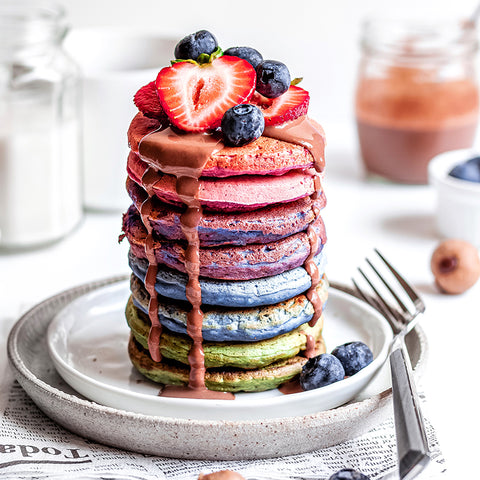 Directions
1. Add the different Suncore Foods® Pancake & Waffle Powder Mixes to 4 different bowls and add 1/4 cup plant-based milk to each. Stir until combined and set aside for 5 minutes.
2. Then, cook the batter as you would regular pancakes / according to package directions. Serve with your favorite toppings and enjoy!
---