Mini Zen Midori Matcha Pancake Stuffed with Chocolate Chips
Delicious everyday pancakes treat sounds undeniable good and nothing says "Good Morning" like this bowl of adorable Mini Zen Midori Matcha Pancakes Stuffed with Chocolate Chips for breakfast! The perfect balance of fluffy pancakes made with Suncore Foods® Zen Midori Matcha Pancake Waffle & Pancake Mix with the added chocolate chips as the finishing touch for a guaranteed smile. Come join us as we feast this bowl of deliciousness. This heavenly favorite is for sure to be loved "matcha" by the entire family!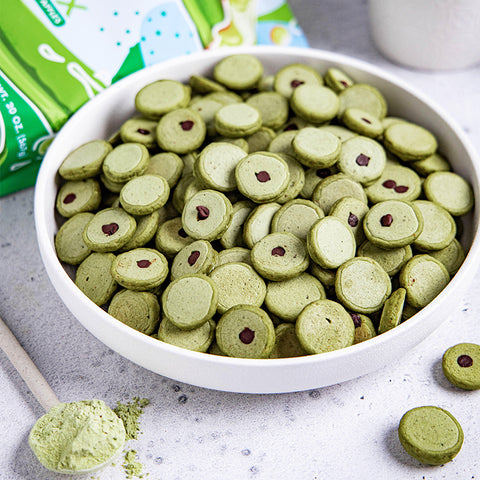 Directions
1. Combine the ingredients in a medium bowl. don't over mix. Let rest for 5-10 minutes for best results.
2. Preheat a large non stick pan over medium-low heat. Place the batter into a piping bag or squeezable bottle.
3. Starting from the outer part of the pan, gently squeeze out mini pancakes (about 1 tsp) onto the pan and move towards the center (this will prevent the first pancakes burning, since the inner part is usually the warmest). Add a couple of mini chocolate chips over each pancake. Enjoy!
---