Rainbow Popsicles
Summer is right around the corner and these Rainbow Popsicles are the perfect colorful treat to get those summer vibes going. To achieve the vibrantly pop of colors, Suncore Foods® Powders was added and the possibilities are endless. You can create this with as many colors as you want with our Supercolor Powders and they'll keep you cool & refreshed under the fun summer sun!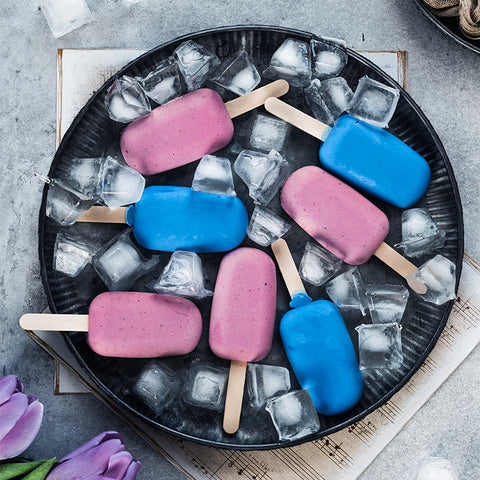 Directions
1. Soak almonds for 30 minutes, drain and place in a blender along with coconut whipping cream, peanut butter and maple syrup. Blend until smooth and well combined.
2. In two separate bowls, equally divide the creamy mixture. Whisk one Suncore Foods® Powder in each bowl. You could also blend one Suncore Foods® Powder at a time until well combined.
3. Transfer mixture to popsicle moulds and freeze overnight. Remove from moulds and serve immediately.
---