Rainbow Unicorn Cookies
Brighten up your day with a bit of fun and sweetness. You'll be so pleased with yourself when you finish your masterpiece! How could these Rainbow Unicorn Cookies not bring you joy?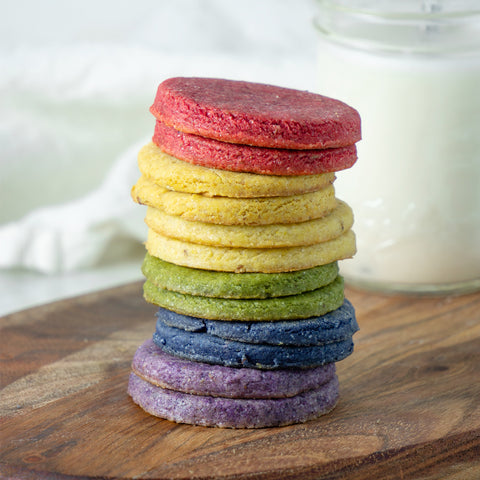 Directions
1. Whisk together butter and sugar into a large bowl. Whisk in flax egg followed by vanilla extract.
2. Add flour and baking powder and knead until dough has formed. Divide dough into 6 equal sections. Add a desired amount of one color to each section and knead in well.
3. Place doughs in fridge for one hour. Once dough is ready preheat oven to 350° F. Roll dough out and cut out cookies.
4. Place cookies onto a greased baking sheet and bake in oven for 7 minutes. Once time is up serve and enjoy!
---