Pink Pitaya Milk
Some things are better with a dash of color, like milk! Give your eyes some gorgeous bright pink hues Pink Pitaya Milk to admire and your taste buds something to look forward to!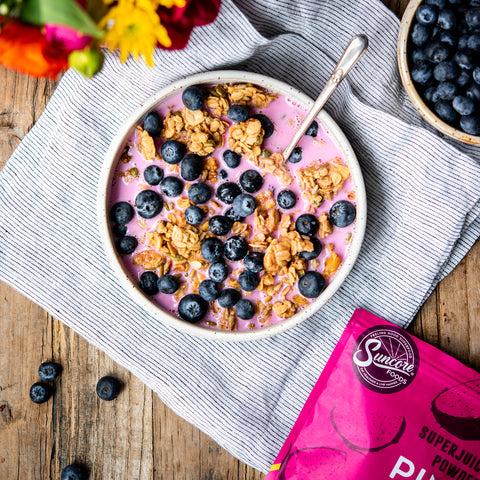 Ingredients
1 cup of raw cashews, soaked for 2-3 hours in water
3 cup filtered water
1 tsp lemon juice
1 tbsp coconut oil
1 tbsp maple syrup
1 tsp vanilla extract
¾ tsp cinnamon
1½ tbsp Suncore Foods® Pink Pitaya Powder
Pinch sea salt


Directions
1. Soak cashews in water for 2-3 hours, then drain and rinse. 
2. Add cashews and water to blender and blend well - about 60-90 seconds. Strain through a mesh sieve or nut milk bag into a bowl and pour milk back into blender. Discard pulp.
3. Add remaining ingredients to blender with strained cashew milk and blend well. 
4. Store in glass container in refrigerator. Will keep for 2-4 days.
---