Purple Sweet Potato Ice Cream
Down to the last scoop of that store bought pint? Well no need to worry when you can make Purple Sweet Potato Ice Cream at home! This creamy ice cream is everything we could ever ask for, can you believe that it's made with only four !? One of those being our 100% beautiful & fun Suncore Foods® Purple Sweet Potato Powder! Make this creamy and delicious treat with us and have an unlimited supply of this marvelous purple ice cream to enjoy all summer!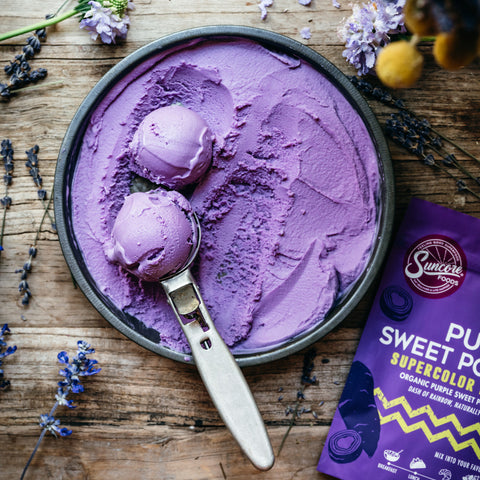 Directions
1. Add all ingredients to a blender and blend until smooth and creamy.
2. Pour into ice cream maker and churn until desired consistency. Transfer to freezer safe container and freeze until solid. Defrost for 15 minutes before serving. Enjoy!
---