Power Pink Pitaya Waffles
Rise and shine, it's waffle time! Breakfast never looked better with these delightful Power Pink Pitaya Pancake & Waffle Powder. Bring on the syrup and top it off with your favorite fruit and, voila, breakfast is ready! Make it colorful and delicious with Suncore Foods® Power Pink Pitaya Pancake & Waffle Powder to achieve this vibrantly pink breakfast in a jiffy! With our pancake & waffle powder, waffles are just a few steps away! Watch out, you may want to make these a waffle lot!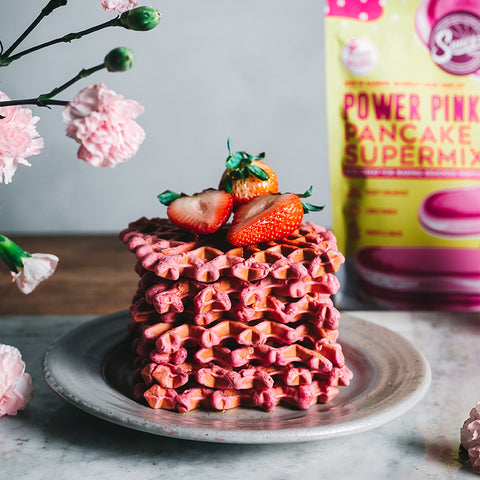 Directions
1. Whisk all the wet ingredients listed under waffles. Whisk well to make a batter.
2. Spray waffle iron with nonstick cooking spray. Pour batter onto the hot waffle iron and use the back of a spoon to spread the batter over the surface of the hot waffle iron. Cook until crisp and browned.
3. Serve with fruits.
---