Pink Pitaya Pancakes
Start your morning off right with a stack of these perfectly fluffy Pink Pitaya Pancakes!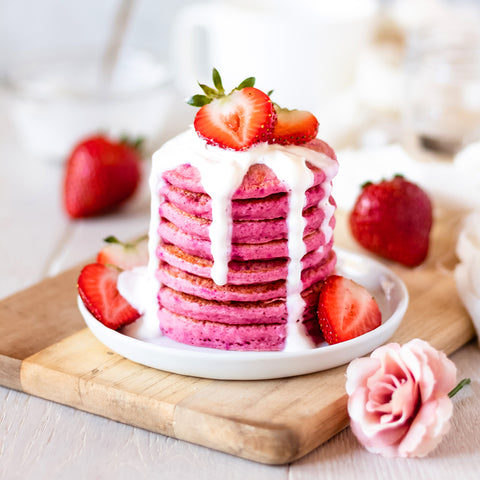 Directions
1. Whisk together all ingredients in a mixing bowl until combined and slightly lumpy. spoon batter onto a greased frying pan on medium heat; when bubbles appear on the first side, flip and cook until both sides are slightly browned.
2. Serve & enjoy!
---