Mocha Almond Tarts
These beautiful Mocha Almond Tarts are packed with super yummy goodness! They're the perfect way to fuel your day!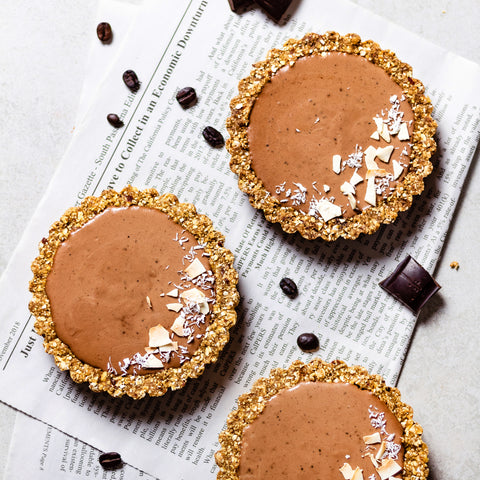 Directions
1. Before making, soak the cashews and dried fruit in hot water for 30+ mins.
2. In a food processor, combine all the crust ingredients and blend into a moist, sand-like mixture. If too dry, add 1 tsp water at a time.
3. Transfer to tart pan(s) and press well into edges.
4. Add the filling ingredients to the food processor; blend until smooth and creamy.
5. Pour the filling into pressed tart crust(s) and place in the freezer for 2+ hrs.
6. To Serve: let thaw for at least 20 minutes before slicing.
---