抹茶多拿滋
Okay, we got to confess—we have a weak spot for baked goods especially these pretty bright green hue Midori Jade Matcha Chia Seeds Donuts!  Heavenly, indulgent, earthly taste, and will completely satisfy your sweet tooth!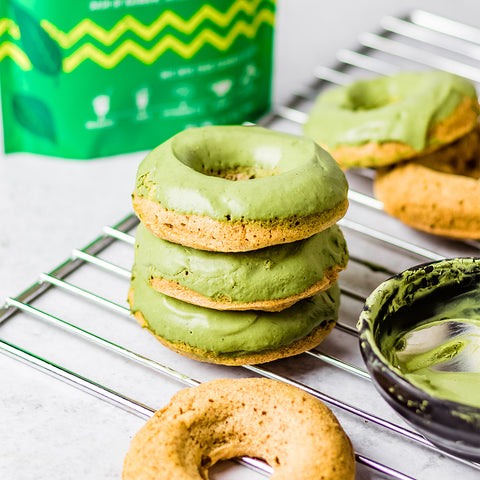 Directions
1. Preheat oven to 350F/180C and grease a donut pan. In a bowl, whisk together the maple syrup, applesauce, milk, vanilla, and apple cider vinegar.

2. Sift in the dry ingredients -- flour, protein powder, baking powder, Suncore Foods® White Chia Seeds and salt -- and fold with a spatula until combined. Pour the batter into the pan and bake for 15-18 minutes. Let cool in pan for 10 minutes before removing to a wire rack.

3. Whisk together the glaze ingredients, and add a few tablespoons of water until smooth and drippy. Dip the cooled donuts into the mixture and decorate as desired.
---