Jasmine Tangerine Jelly
Introducing our latest obsession - Jasmine Tangerine Jelly! The delicate floral notes of the Jasmine tea perfectly complement the bright and citrus flavor of the tangerine, make it perfect for any occasion. Plus, the vibrant happy color of the jelly is sure to brighten up your day! Recreate this beauty and add an unforgettable floral note of Suncore Foods® Jasmine Flowers. Whether you're looking for a light and refreshing dessert after a heavy meal or a sweet and satisfying treat to enjoy anytime, our Jasmine Tangerine Jelly is the perfect choice.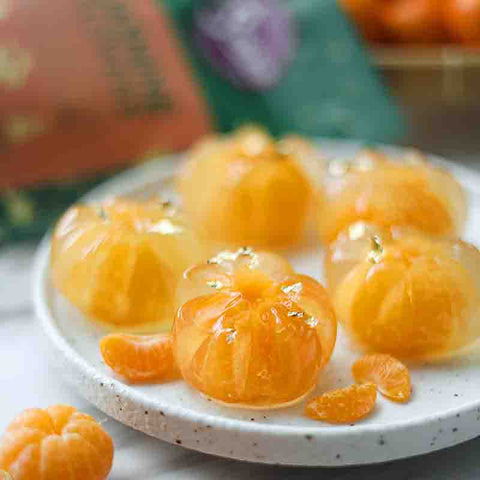 Directions
1. Pour the hot water over the Suncore Foods® Jasmine Flowers. leave to brew, covered for 15 minutes. Strain mixture through a fine mesh sieve. Add Jasmine flower tea to a saucepan, bring up to a boil. Add agar powder, and cook until dissolved, whisking constantly. Whisk in sugar continue to simmer for 1 minute. Turn off the heat.
2. Cover cups with plastic wrap, add the tangerine and pour the Jasmine tea mixture. Take the edge of the plastic wrap and remove from the cup. Hang the jelly and let set completely. Transfer to the fridge for 2 hours before serving.
---