Garnet Elderberry Hemp Smoothie
"Let food be thy medicine, and let medicine be thy food." A great way to add some extra deliciousness to keep our morning bright & energetic is by tapping into nature farm-acy! A perfect delicious way to fuel your day is with this gorgeous vibes Garnet Elderberry Smoothie — Surely to make your tastebuds dance, Suncore Foods®️ Garnet Elderberry Powder was blended into this smoothie jam-packed with Suncore Foods® Hemp Seeds. Simple & clean, a energy boosting punch so good and very kid friendly in taste too!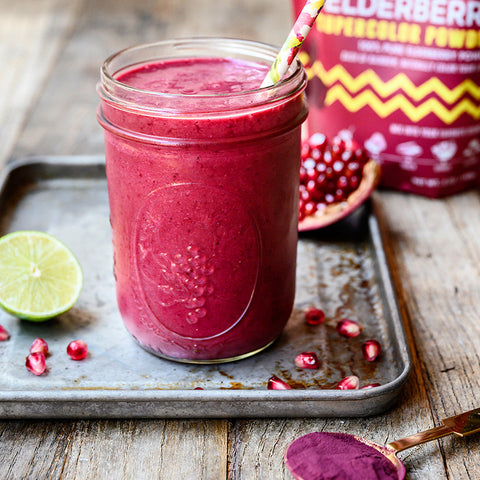 Directions
Add all ingredients to a high speed blender and blend until smooth and creamy.
---