Flower Ice Cubes
Transform your holiday beverage game this season with the prettiest ice cubes blossoming frozen using Suncore Foods® Flowers. These flower ice cubes of your dreams will instantly add fun to any drink and dress up all of the fancy vibes in sparkling water and cocktails perfect for special occasions in this time of the year. So go ahead and make a fancy show in a garden drink and the more colorful, the prettier your ice cubes will turn out! Find all that you need to make this very pretty suspended look at SuncoreFoods.com.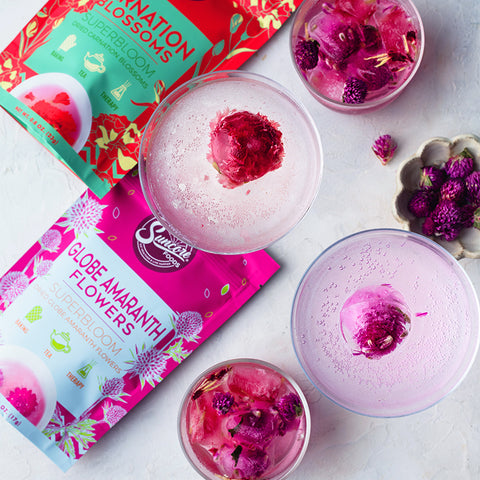 Directions
1. Place flower buds in a cup and add hot water, let steep for 5 minutes. Then add sugar and stir to mix well.
2. Transfer to ice cube mold and freeze overnight.
3. Fill the glass with flower ice cube. Add your favorite drink or tea.
---