Acai Berry Blueberry Bliss Balls
Need a little snack to pop into your mouth when you're on the go this weekend? These Acai Berry Blueberry Bliss Balls are a tasty way to get your fuel your day! Incorporated Suncore Foods® Amethyst Acai Berry Powder and Suncore Foods® Indigo Blueberry Powder to give them a pop of purple and a delicious goodness. This beautifully delicious snack is to live for!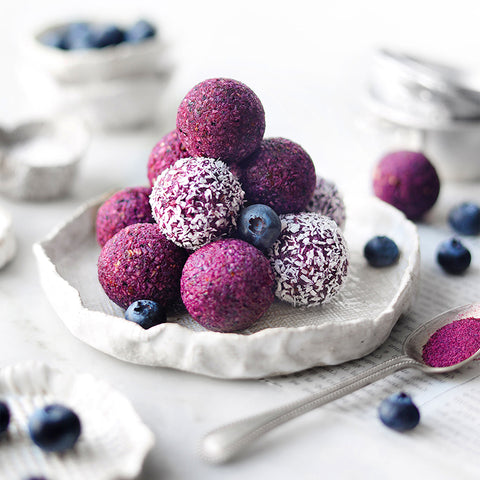 Directions
1. Add all ingredients to a food processor and pulse until the mixture is well combined.
2. Place mixture in the freeze for 10 minutes. Then scoop out 1-2 tbsp of the mixture and roll mixture into bite sized balls. Roll balls into more coconut if desired.
3. Store bliss balls in an airtight container and store in the fridge for up to 5 days. Enjoy!
---