Aqua Blue Spirulina Panna Cotta
Galaxy Aqua Blue Spirulina Panna Cotta, absolutely dreamy & stunning!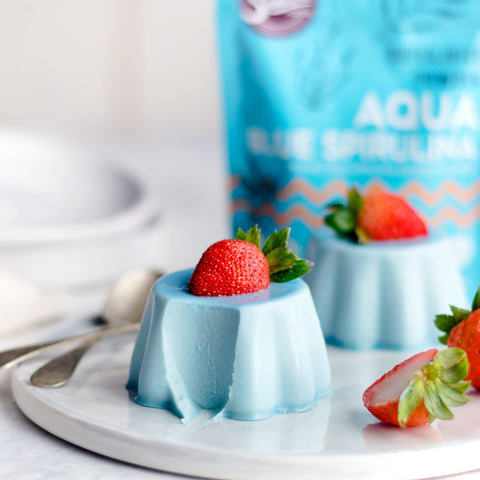 Directions
1. Combine the coconut milk, soy milk and sweetener in a saucepan, bring to the boil then add melted cocoa butter, whisk in Suncore Foods® Aqua Blue Spirulina Powder and agar agar. Let it simmer for 3 minutes until agar is dissolved. Fill the mixture into small glass or porcelain containers or molds. Let them sit in the fridge overnight to set.
2. Remove the panna cotta from the mold onto serving plates and serve. Enjoy!
---