Zen Midori Matcha Waffles
These waffles looks delicious, right? Not only it is pretty to look at, they taste amazing and super simple to make! Using Suncore Foods® Zen Midori Matcha Pancake & Waffle Mix to create these gorgeous shade of green as well as loaded with stunning delightful, pleasant earthy matcha-in-love flavor. Perfect for a deliciously good breakfast or dessert. If you are obsessed with matcha tea and drinks then these waffles will win your heart over. Did we mentioned that the process couldn't be much simpler – believe us, it's literally just a few steps!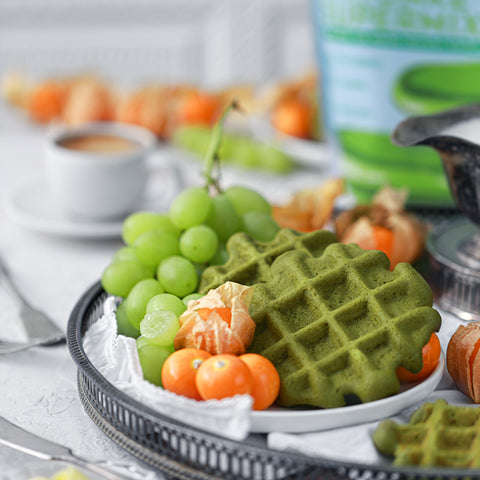 Directions
1. Combine the mixtures in a bowl and let rest for 5-10 minutes.
2. Preheat and grease an iron pan, then spoon the batter in alternating steps. Cook the batter as you would any waffles and serve. Enjoy!
---