Rainbow Pancake Tacos
We present Rainbow Pancake Tacos! These Rainbow Pancake Tacos are a fun breakfast! Made simply and deliciously using our Suncore Foods® Pancake & Waffle Powder Mixes with bright colors turns regular pancakes into a mouthwatering dreamy morning breakfast for both the kids and adults. Change up your on-the-go week with a little magical moment of sit down breakfasts.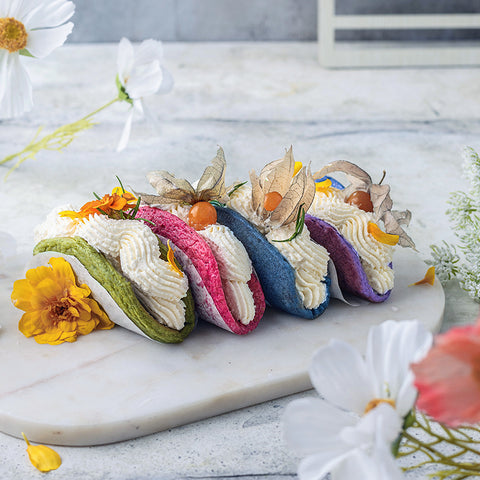 Directions
1. Add all the ingredients together and gently fold using a spatula.
2. Heat a pan grease it with some oil. Pour 2 tbsp batter into the pan, cook until you see bubbles come out, then gently flip and cook other side for about 1 minute.
3. Serve with fresh cream and your desired toppings. Enjoy!
---