Heroic Blue Spirulina Ombre Pancakes
Boost your day with these Heroic Blue Spirulina Ombre Pancake Stacks! An amazing breakfast with great balance of sweet flavors and fluff, making your day filled with joyful energy! Incorporated our Suncore Foods® Heroic Blue Spirulina Pancake & Waffle Powder Mix to make these dreamy stacks filled with amazing blue hues!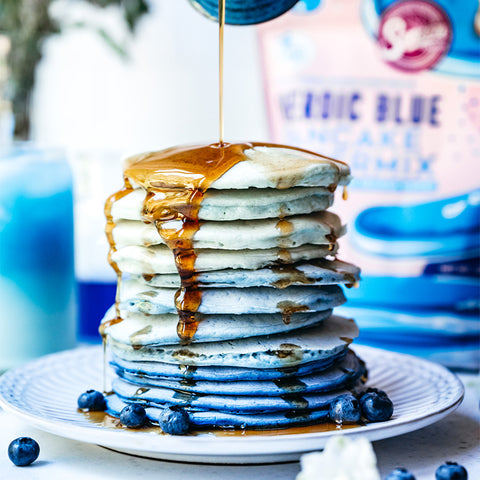 Directions
1. Combine the mixtures in a bowl and let rest for 5-10 minutes.
2. Preheat and grease a waffle iron, then spoon the batter in alternating steps. Cook the batter as you would any waffles and serve. Enjoy!
---