Chocolate Cacao Nibs Donuts
Craving some chocolate donuts? These homemade ones are calling your name!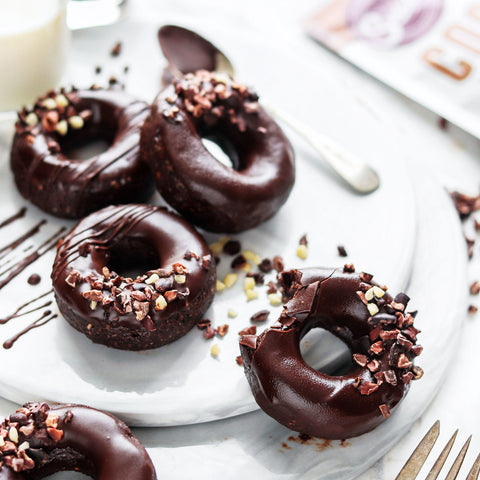 Ingredients
Chocolate Cacao Nibs Donuts:
Directions
1. Soak the dates for 1 hour, drain and discard the soak water.
2. Add all ingredients to a food processor and process until it is well combined. The mixture should be moist to the touch.
3. Lightly press mixture into a silicone shaped doughnut mold or gently form into donut shapes. Place in freezer to set, about 1 hour. 
4. Melt chocolate with coconut oil.
5. Un-mold the donuts carefully and dunk each donut into the glaze mixture to coat, then set on a piece of parchment paper, immediately sprinkle with Suncore Foods® Cacao Nibs and almond. 
6. Return to the freezer to set, about 10-15 minutes.
---