Rainbow Magnum Cookie Ice Cream
Love love love all the vibrant colors in these magnum ice creams. They are sweet, chewy, chocolatey, and one of the best nostalgic treats to keep in your freezer for any day, anytime frozen dessert. Grab your favorite ice cream flavor of choice and combined with our extraordinary selections of Suncore Foods® Powders and whip these up today!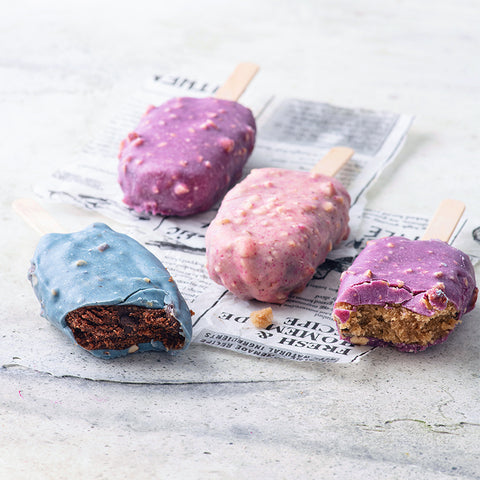 Directions
1. Take some cookie dough into the ice lolly silicone mould. Set in the freezer for 1 hour.
2. Melt chocolate and coconut oil in a double boiler. Divide the mixture into 3 small bowls and add the color power to each. Mix well.
3. Take the cookie dough from the freezer and dip them quickly into the melted chocolate. Then lay down the ice cream on a plate or baking paper while you prepare the rest. Keep the popsicle in the freezer for 10 minutes before serving.
---