Matcha Strawberry Chocolate Bar
Life without chocolate is like a day without sunshine! Satisfy your chocolate craving with this delightful Matcha Strawberry Chocolate Bar made with our Suncore Foods® Midori Jade Matcha Powder and to achieve the yummy hue! Life is like a box of chocolate!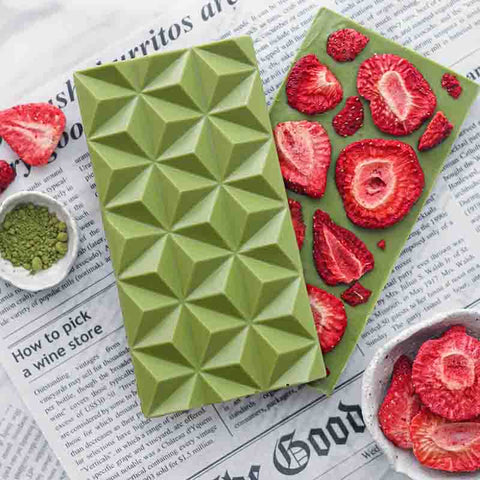 Directions
1. Combine melted chocolate with Suncore Foods® Midori Jade Matcha Powder, mix until smooth. Fill the mould with chocolate. Tap the mould to eliminate air bubbles. Scrape the mould with a scraper. *Ensure the top surface of the mold is scraped clean.
2. Top chocolate bars with dried strawberries.
3. Allow to set at room temperature for 15 mins and then place in the fridge for 20 mins.
---