Mango Chia Pudding Cups
Creamy with tropical vibes and perfectly sweet & delicious! We think this is the best way to start your mornings and so good it doubles as breakfast or dessert! Leave this in the fridge overnight (or a couple of hours) and wake up to Mango Chia Pudding Cups with a smile! A perfect combo of mango and our Suncore Foods® White Chia Seeds. Who wants these pudding cups right now?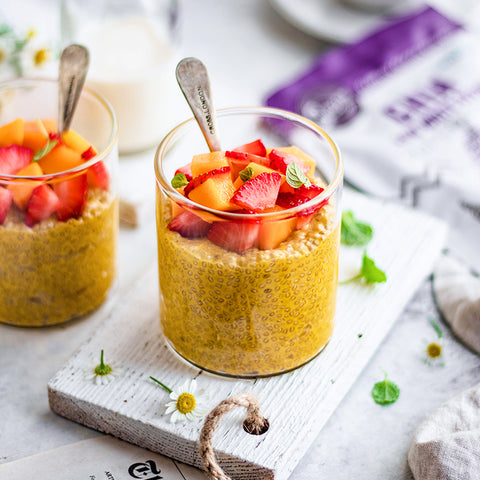 Directions
1. In a food processor, purée mango until smooth to a Mason jar or any container with a lid, add coconut milk, maple syrup, mango purée, water. Then add Suncore Foods® White Chia Seeds. Whisk until well combined.
2. Let sit for 5 minutes and stir again. Cover jar with lid and place in the fridge for 4 hours or overnight.
---