Ebony Carrot Smoothie
These delicious Ebony Carrot Powder mixed fruit smoothies are calling to Drink Me, Pink Me With the pretty pink hue and made with simple, tasty & delicious flavor, these smoothies will satisfy your dessert cravings! Come find our Suncore Foods® Ebony Carrot Powder & Cacao Nibs at SuncoreFoods.com and brighten your morning or afternoon with these yummy recipes. Grab a straw and have a sip!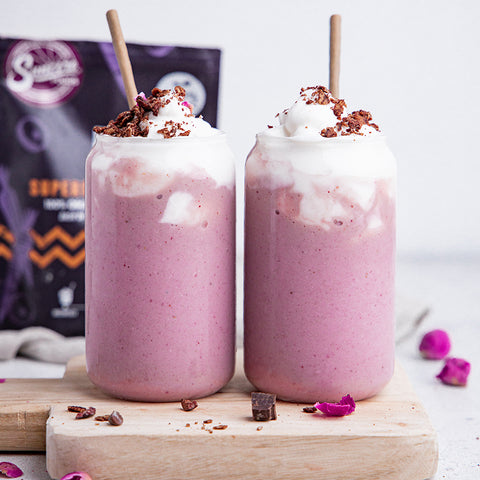 Directions
1. Place all the ingredients into a high speed blender and blend until smooth.
2. Serve with coconut yogurt and all the toppings of choice!
⁣
---