Coconut Matcha Chia Seeds Overnight Oats
With unlimited combinations, Overnight Oats have become an essential part of our week! These are so simple and easy to make, yet they never get boring. With so many options to chose from, we think you should give these Creamy Coconut Matcha Chia Seeds Overnight Oats a try We love how our Suncore Foods® White Chia Seeds and Suncore Foods® Midori Jade Matcha Powder are added to create the magnificent fulfilling green bas. You can always rely on overnight oats to get you through the day, and to spruce it up, add your favorite toppings!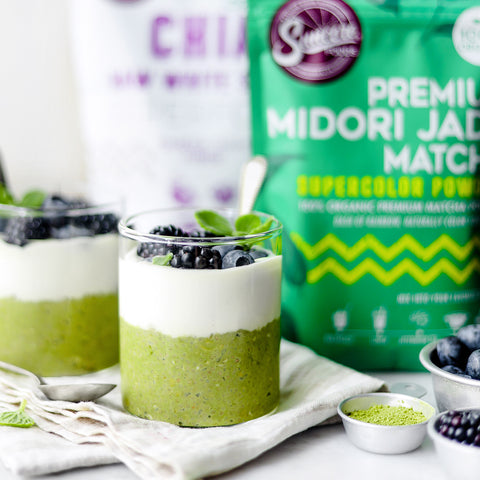 Directions
1. Mix all ingredients together thoroughly in jar with a spoon. Close jar and leave in refrigerator overnight.
2. Top with coconut yogurt. Serve with fresh berries and enjoy!
---