Chocolate Granola With Cacao Nibs
There's nothing better than enjoying freshly made granola with cacao nibs used as a delicious alternative for chocolate. We like this Chocolate Granola With Cacao Nibs a choco-lot and we know you will too!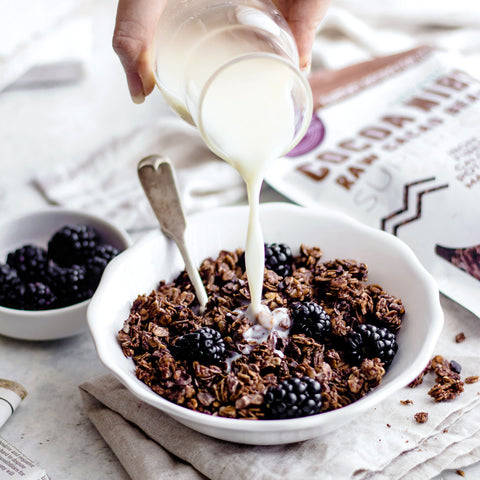 Directions
1. Preheat oven to 180ºC. In a large bowl combine rolled oats, sliced almonds Suncore Foods® Cacao Nibs and Suncore Foods® White Chia Seeds. In a small bowl, add melted coconut oil, maple syrup and cocoa until combined. Pour cocoa mixture over the oat mixture and mix well.
2. Turn granola onto a rimmed cookie sheet and bake for 20 mins, tossing occasionally. The granola will dry out and crisp up while it cools. Store in an air-tight container until ready to eat.
---