Aqua Blue Spirulina Coconut Bounty Balls
It's happiness in every bite! Let's enjoy these delicious Aqua Blue Spirulina Coconut Bounty and taste the scrumptious coconut covered with a delicious coating of white chocolate! Color your day this enchanting winter blue hue with Suncore® Aqua Blue Spirulina Powder. Have fun and enjoy!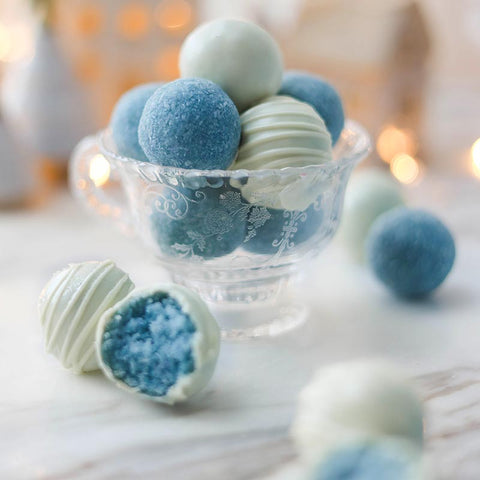 Directions
1. Add all ingredients into a bowl and mix until well combined. The mixture should be thick enough to form into balls without being too sticky. If it's too sticky, add a tbsp of desiccated coconut. If it's too dry, add a teaspoon of coconut oil .

2. Take 1-2 tbsp of the coconut mixture and roll mixture into bite sized balls. Refrigerate for at least 4 hours or overnight.

3. Dip coconut bounty in melted white chocolate and back to the fridge to set.
---