Shipping Insurance
ShopWill | In stock
.....
---
---
Special Recipe
Ingredients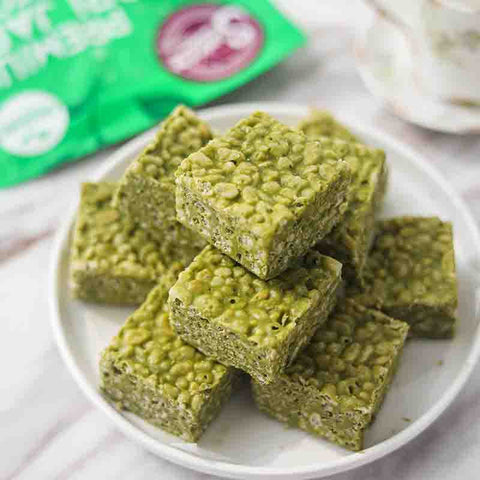 Directions
Matcha Rice Krispies Treats
1. Matcha Chocolate – Combine chocolate and Suncore Foods® Midori Jade Matcha Powder, mix until matcha powder is dissolved.
2. In a medium bowl, combine all ingredients and stir until well coated. Transfer mixture into a prepared pan, using a spatula to press and smooth the top. Refrigerate for at least 2 hours before cutting. Best if served the same day.
---
Similar Products
Please, add this product to Collection to show a similar products within Collection